Chinese Herbs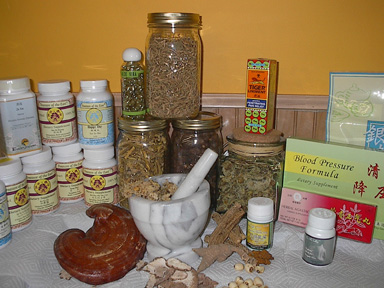 With our equipment, we can treat this acupoint without any pain at all, and without compromising the treatment. It is a very effective treatment. Acupuncture Yin Yang uses only the highest quality sterile disposable needles to provide comfortable, safe, and effective treatments. We pay exceptional attention to provide a safe, clean, comfortable, and professional environment to our patients. We now have a laser for facial rejuvenation and acupuncture.
Acupuncture Yin Yang has the newest and most advanced equipment approved by the FDA, providing much more effective treatment than conventional electric stimulation. Therefore, patients usually require fewer visits. Also, for some conditions, we can, with this equipment, treat acupoints that would typically be avoided. For example, for Multiple Sclerosis the patient may need treatment in the plantar of the foot, in which case conventional acupuncture would be too painful in this area of the body while avoiding it would compromise the effectiveness of the treatment.
Our NYS License Acupuncturist, graduated more than 20 years ago with a Master Degree and a Board Certification in Chinese Herbs and in Oriental Medicine by the National Commission for Acupuncture and Oriental Medicine.
In the picture below, our License Acupuncturist, Evangelina Jacobson was attending patients for acupuncture and herbal treatments at the hospital of Shanghai.